The Royal We

This is a web site about Val Harding, The Princess Royal Mk 2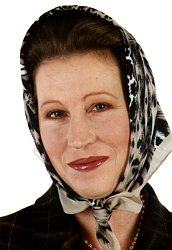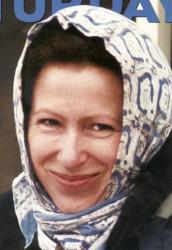 Me Not Me
Since an early age everyone has commented on remarkable likeness I have to The Princess Royal. I have won many lookalike competitions and this has also led me to a number of interesting job offers. Just a couple of these are mentioned below:-
A 'makeover' in the Times to see what Princess Anne would look like in different outfits.
A double page spread in the Daily Mail of the entire royal family (of lookalikes) for this Golden Jubilee year.

Personal Details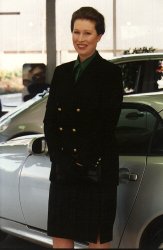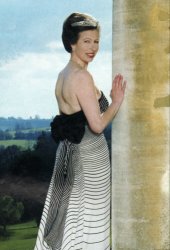 I'm the one next to the expensive car
I am 43 years old and live with my partner and two children near Norwich in East Anglia.
I have never had the honour to meet Her Royal Highness but was once working as a waitress and came extremely close to her. This gave me the opportunity to have a good look at how she really is. Of course she did not notice me, but then would one notice a waitress?
I really enjoy doing lookalike work and have spent hours studying mannerisms, expressions, clothes and hair so that I am able to carry off a more convincing likeness.

Contact Details
I would love to do more lookalike work and I am quite happy for this to be either photographic or attending functions etc. I am a sociable person and have no problem in speaking lines or just generally chatting.
Contact me on the email address below for any offers of work.

This page was last updated on Sunday February 03, 2002.